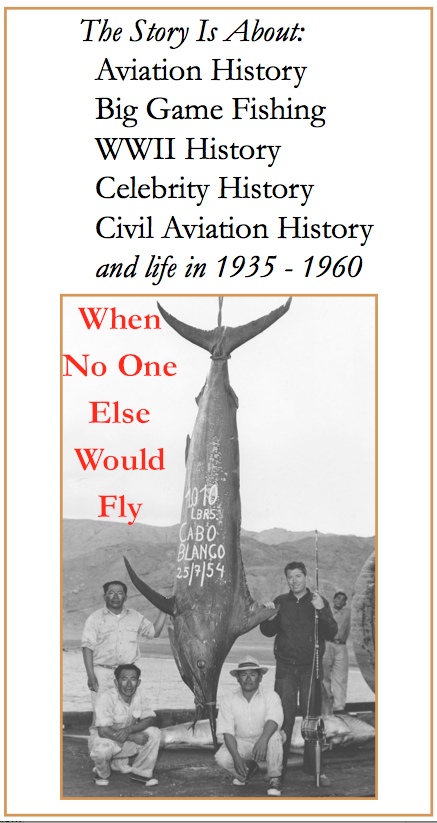 Colonel C. J. Tippett's biography, When No One Else Would Fly tells a story that will appeal to fans of:
Aviation History – for an example, check out this post about how Tip taught pilots to Fly The Hump.
Big Game Fishing – like this story of how Tip cheered on the (still standing) world record black marlin catch.
WWII History – from the perspective of a man who knew General Hap Arnold.
Celebrity History – ie: stories from Tip's long standing friendship with Bob Hope.
and finally,
Civil Aviation History – for instance, Tip's participation in the pilot certification of the students at Tuskegee University and his personal meeting with George Washington Carver.
When a book has this much appeal to this many different interest levels, it's a great deal. Thank goodness it's available on Amazon.com!